When you list your house on the market, undoubtedly you want your home sold quickly and for the best price.  I not only share this goal with my clients, I invest heavily in the marketing effort to reach the goal – both physically and financially.
My Power Listing Plan gets it done…

My Power Listing Plan maximizes the market exposure of your home and gives you the best opportunity to get your home sold at the highest price in the shortest amount of time.  My strategy is simple:  give buyers all the info they want and make it available to them easily across the marketing spectrum.  When I market your home, I'll tailor a marketing plan that best suits your home.
My Power Listing Plan features:
√ 1 Digital Marketing Suite
The marketing of your home will be jumpstarted with a comprehensive digital marketing strategy that includes 1) Smart Sign Technology that immediately delivers information to prospective home buyers when they send a text (text 'EXITSIGN' to 85377 for a demo), 2) instant notification to me of a customer text inquiry, TEST THIS NOW:  text 'LoveLasCruces' to 85377 for a demonstration of how this technology works – this demo will send you to my website 3) a custom website exclusively for your home with a unique web address and built-in lead generation technology, and much more.  Watch the short video below for full demonstration of the Digital Marketing Suite.
√ 2 A Personal Webpage that showcases your home
I synchronize numerous marketing efforts with an easy to remember and easy to share Personal Webpage address built from the address of your home.  The Personal Webpage connects many of the marketing dots, giving prospective homebuyers the ability to access the details, photos, and take an Interactive 3-D Walk-thru Tour of your home – no matter how they come in contact with the marketing of your home.  View a demo personal webpage (opens in a new tab).  Your Personal Webpage gives prospective buyers what they want – all in one place:  full home features & photos; mapping, school info, & loan info; and schedule a showing & request more info options.
 √ 3 Home Biz Cards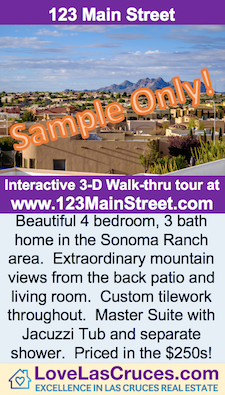 exclusive!  Home Biz Cards add another dimension to my Power Listing Plan.  Buyers love these cards because they make sharing their home with their friends and family easy.  Sellers love them as well as they are an easy way for them to let their friends, family, and co-workers know that their home is on the market – a source of potential buyers that is commonly untapped.  I leave a stack of these cards with my seller clients.  I love Home Biz Cards as well as I can easily share your home with prospective buyers and my professional contacts.  I typically toss a couple in mailings to my personal contacts.  Home Biz Cards include your Personal Webpage for quick access to the details of your home and an Interactive 3-D Walk-thru Tour.  My contact info is included on the reverse side of the Home Biz Cards so buyers and real estate professionals have quick access to me for more information or to setup a showing.
√ 4 Marketing in the Multiple Listing Service (MLS)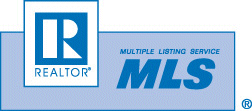 I market your home in the MLS – making your home available to all Las Cruces Realtors.  This is important, as most homes are sold with the cooperation of two agents.  I place the Personal Webpage in the listing of your home to provide you with two clear advantages:  1) your Personal Webpage gives all Las Cruces Realtors instant access to all of your home's marketing – details, photos, Interactive 3-D Walk-thru Tour, etc. – and 2) your Personal Webpage gives buyers instant access to all of the same when they view your home on local and national websites that pull their data from the MLS – almost all of them do.
√ 5 At Home and Digital Marketing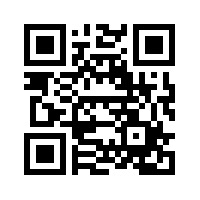 I place high quality property flyers at your home that stimulate buyer interest and include your Personal Webpage.  Buyers can instantly access the details, photos, and Interactive 3D Tour by browsing to your Personal Webpage or scanning the Quick Response (QR) code on the flyer – all without leaving the area.  This keeps your home in the forefront, increases buyer knowledge, and raises the offer potential when they request a showing of your home.  Additionally, buyers can text 'EXIT' to 85377 to get more info & pricing on your home – click here for what a prospective buyer would see on their phone.  If they text 'LoveLasCruces' to 85377, they will get my digital business card with access to complete information on your home.  Watch the Exit YouTube video in item 1 above for full demonstration of the digital marketing strategies that I use to market homes.
√ 6 Online Presence on the Major Sites


Your home will be marketed on the major real estate websites including Zillow, Trulia, Realtor.com, Homes.com, and numerous other sites; a necessity as most home buyers – regardless of their location – start their home search online.  Your Personal WebPage gives you an added advantage:  as it will be included in the remarks of your home when it appears on these major websites, buyers will have instant access to the full range of details, photos, and the Interactive 3-D Walk-thru Tour of your home.
√ 7 Local & National Marketing, including Social Streaming

Your home will be promoted locally and nationally.  To increase the exposure of your home, I optimize your home's Personal Webpage – and my websites that feature your home – for search engines.  exclusive!  The marketing of your home will benefit from my Social Stream campaign that increases traffic


through targeted real estate postings on Facebook, Linked In, and Twitter.  Additionally, your home's Personal Webpage will be posted to social sites to increase traffic.

√ 8 High Quality Marketing Postcards
I use high-quality laminated postcards in a variety of ways to increase the exposure of your home.  I target your neighbors with Just Listed postcards announcing that your home is on the market.  Many times neighbors have friends and family that are interested in moving into the neighborhood.  I also use your home's postcard in my direct marketing campaigns to my personal and professional contacts.  These high quality postcards include your Personal Webpage making it easy to get the details of your home as well as take an Interactive 3-D Walk-thru Tour.
√ Much More
Your home will benefit from the online marketing designed to bring buyers to my websites.  My marketing campaign systematically takes advantage of market timing by putting things in place when your home first hits the market.  I continually look for additional marketing opportunities that increase exposure and put my seller clients first; discarding marketing efforts that bring few buyers to the table.
---
What you can expect of me:
I'm proud to be a motivated professional who strives to deliver a great experience. I take a clients-first approach, which means you'll be working with a someone who truly listens to you and puts your interest first.  You can expect:
Professional research and advice on the most important factor that determines if a well-marketed home will sell:  the price.  I will discuss pricing strategies and other key concepts that have a significant impact on the salability of your home:  condition, terms, market timing, access, and other concepts that if left ignored can prove detrimental to the sale.
Responsive Communication.  I take pride in responding to seller concerns, buyers, and other professionals in a timely manner.
Trust  Whatever information you share with me – whether personal or information that speaks to your motivations for selling – will be kept strictly confidential.
Commitment  You can rest assured that I will be marketing your home to get it sold.

Skillful Negotiation

and presentation of options when we receive an offer on your home.
Results  If it can be done, I'll make it happen.
---
Get my Power Listing Plan!
Whether you are moving across the street or across the country, let's talk about your goals and how I can help you achieve them.  Contact me directly and I will be in touch shortly or request a FREE Home Valuation now.  Our first meeting will give us both the opportunity to get to know one another and to discuss your goals. You'll learn about me, how I operate, how I market and sell homes, and how I attend to my clients' needs.  I look forward to hearing from you.