Welcome to LoveLasCruces.com.  It's easy to fall in love with Las Cruces!  The culture, history, weather, outdoor opportunities, and friendliness of the people make this community a true gem in the Southwest.  I'm passionate about my work in Las Cruces real estate and look forward to working with you should you need professional real estate services.
---

LoveLasCruces.com #2 Car!
LoveLasCruces.com is proud to be the top sponsor of the 2019 Las Cruces Touch a Truck!
Some lucky person will be leaving this years Touch-A-Truck event with the LoveLasCruces.com #2 car!
The car will be raffled at the 24 Aug 19 event with all proceeds from the raffle benefitting a local Mothers of Pre-Schoolers group.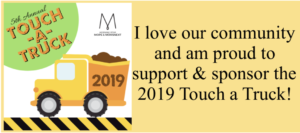 For more info, visit the Facebook Event Page. 
For tickets and sponsor opportunities, contact Jaylene McIntosh at 575.313.9192 or touchatrucklascruces@gmail.com.

---
Las Cruces Home Buying & Selling
Whether you're buying or selling a home – or both – your success hinges on the expert advice, skill, and proactiveness of your real estate agent.  I'm committed to providing my clients with professional, responsive service that meets their needs and exceeds their expectations – backed by the best tools in the business.
If you need to sell your home, my Power Listing Plan will give you the best opportunity to get it done.  Nobody does more to get your home sold!
If you want to buy a home, use my Free professional service and exclusive tools to help you find and buy your next home.
My background, character, and skillsets will get you the results you need.  I look forward to serving you!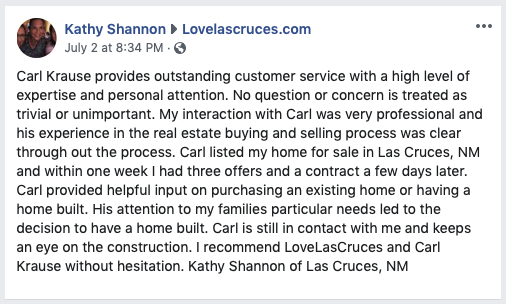 ---

Your REALTOR®
Learn more about me and how I can help you with your real estate needs.
Contact me directly and be confident knowing you will be working with a professional that will be looking after your needs.
I look forward to serving you!  -Carl
Connect with me on Social Media!
---